your clients, your employees, our experience
Events that thrive
Creative, fun events that make relationships thrive.
We have worked with the biggest corporations in and out of the country to create events that build and solidify relationships and are talked about for years with a smile. 
Award ceremonies, client-relations, teambuilding, and just blowing off steam, we have the ideas that make events what you want them to be.  Fun, engaging, unique, and memorable.
limitless ideas
Giant Lawn Games, casino parties, fundraisers, Quiz Shows, Game Shows, celebrity impressions, magic, live music, comedians, risque or tame, inside or outside, any theme we can dream.
THINK. TRIVIA
Think. Trivia:  We have formulated a dynamic, fast-paced, fun, FUNNY, multi-format up-to-the-minute 2-hour trivia game that will keep guests thinking, talking, and laughing, .  Picture rounds, audio, video, all of which can be put in a slideshow on a big screen.  Can be expanded or scrunched, cleaned or muddied, intellectualized or broadened, and absolutely hand-tailored for your  company and audience.
KARAOKE
Singers with vocal abilities of Lady Gaga or Lil Jon all shine, and we do this by hosting karaoke the right way: creating a laid back and funny mood where singers of every talent level (or lack thereof) are welcome, by helping people laugh good-naturedly at themselves and their co-workers, literally every event has ended in hysterics. 
Mix with trivia to form dangerous concoction we call "Trivioke."  Guaranteed to get weird …
DJs/mcS
We have a small, handpicked crew of professional DJs and VJs who are experienced in creating a new experience for your event, working a crowd and getting everyone up and moving and chatting and dancing.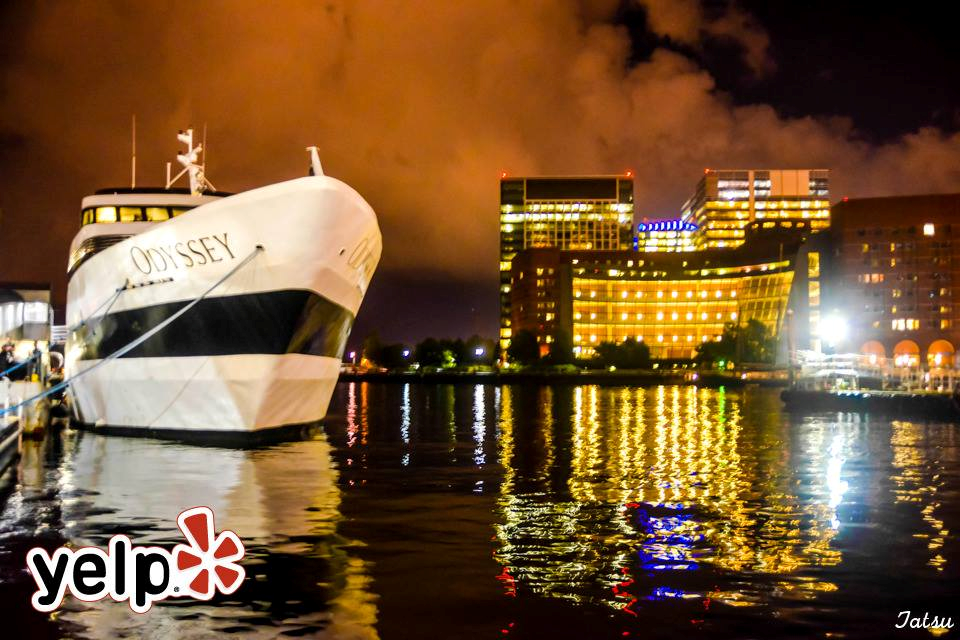 About Gorham Corporate Events
YOUR CLIENTS, YOUR EMPLOYEES, OUR EXPERIENCE.  EVENTS THAT THRIVE.
With 20+ years experience working with corporations and businesses in and around Boston and well beyond, Gorham Corporate Events knows what makes a successful event and happy  and engaged guests.
Forrester Research, Inc
Reebok Int'l, Ltd
The Rockport Company
iParty Corp.
Marlborough Savings Bank
Exact Software, Inc.
Medical Records Institute
Meeting Professionals International
Triumvirate Environmental
FM Global
Shepherd & Goldstein LLP
Biogen Idec Inc.
Organogenesis Inc.
Lahey Clinic Inc.
Community Builders, Inc.
Medfield Employers & Merchants Organization
New 'N Towne Club of Medfield
"Ted" film cast/crew party
Boston Casting, Inc.
Bob's Stores Corp
Millennium Bostonian
Jordan's Furniture, Inc.
Burger King Corp
F1 Boston
Nantasket Beach Resort
Fidelity Brokerage Services
Institute for Heathcare Improvement
Absolut Vodka
Chrysler Group LLC
Boston MEPS – US Military Entrance Processing Command, US Coast Guard Base
Mottley's Comedy Club, Faneuil Hall, Boston
Boston Beer Co., Inc. (Samuel Adams)
Applebee's International, Inc.
British Beer Company
Sissy Kelley's, Boston
Sidebar Boston
The Times, Boston
Rattlesnake Bar & Grill, Boston
El Guapo Cantina, Somerville
Sullivan's Pub, Charlestown
The International Tap, Chelsea
Murphy's, Quincy
Desmond O'Malley's, Natick
Firefly's
The Mission Bar & Grill, Boston
Cafeteria Boston
Thank You Dan. It really was a pleasure to have such a pro behind the board. Great job!! Thanks for doubling as a sound tech too!
Cheers
Hello Dan,
Thank you!  I know our associates had a great time, because they can't stop talking about it!  Thank you so much for being a part of it.  Hopefully we can work together again in the future!
Thanks again,
For the first time, I feel like giving something 6 stars on Yelp. What a fantastic night!
The food was of high quality (loved the mashed potatoes and fish!), the open bar was ah-mazing and the entertainment was certainly did not disappoint!
Furthermore, the atmosphere was so welcoming!  A shoutout to the great staff (esp the bartenders and karaoke DJ)!
Thank you for a great event! It's definitely gratifying to feel that my rants are appreciated.
I was referred to you by Lindsay Masiello, Josh LaPan and Maureen McGinty whom I work with at Shepherd & Goldstein.  I also was at the S&G holiday party where one of your DJs was playing.  I was very impressed and wanted to inquire about your service
Hi Dan,
You were truly amazing and the least stressful part of my night!  It's so nice to host an event and have the people working with you work so efficiently and beautifully.
As always, it was wonderful working with you!   Everyone had a blast, you are excellent.
We will definitely be in touch for further events.  Thank you so much!
Sir,
Thank you for a wonderful evening! Everyone had a blast! Hope to do have you DJ for us again in the near future!
God Bless!
Very respectfully,
Hi Dan – everything was great – Scott was wonderful, as usual, and so accommodating!!
Hi Dan,
Thank you so much for everything! I did not initially realize how much outside work it was going to take, and I truly appreciate your willingness to collaborate with us.
As for working together again in the future, we would LOVE that here. I coordinate a member appreciation week in early April and I am always on the lookout for fun activities, so I'll certainly be in touch.
Thank you again for everything!
All the best,
Dan,
Just a quick note to say thank you for Saturday night!  You did a fantastic job, and many have been commenting since about the music.  It was a pleasure working with you and I hope there's a chance for us to do so again in the future.
Peace,
Dan,
Thank you so much for your generous donation of your time, talent, and equipment at LifeSavor 2018!  Having you in the ballroom made a huge difference and kept everyone upbeat and having a blast!  Everyone I know who attended said that was the room to be in – which is exactly what we were envisioning.  
This was our most successful event to date, raising over $735,000 to provide medically tailored meals to neighbors across the state.  We could not have done this without you!
You made the process so easy and we are so grateful for your support.  I hope you had fun!
Thanks,
Good morning Dan,
I just want to say a huge thank you for the awesome job you did for us.  The music selection was spectacular!!  Thank you, thank you, thank you.  I received many compliments about the music you played.  I will indeed keep your name on hand for our next event and be sure to pass your name to anyone looking for an awesome DJ!!
You were awesome!
Hi Dan,
Don't thank me!  I should be thanking you!!!  It went perfect, I couldn't have asked for a better night.  We were sooooo thrilled to have you there.  I'm glad you were able to be a part of it.  I'm sure ill see you soon!
Thanks again,
Hi Dan!
It was great!!  Staff had a blast.  Look to hear from us again for our Staff Holiday Party!!
Have a great Summer,
Just a quick note to express my gratitude for your most excellent part in making last Monday's event a massive success.  Here are snippets from the 65+ 5-star reviews:
"Absolutely the BEST event yet!" – Leah K
"Hands down–THE BEST–Yelp event I have ever been to." – ShirleyAnne A
"This was the best adult playground we could've asked for." – Ellie W
"Best event of the year.  Great time." – Alyssa J
"Everything was perfect, there is nothing more I can say." – Andrea B
Thanks again – it'd be an honor to work with you in the future.
Cheers!
Dan & Gorham Productions are top notch!  If you want a true professional with a ton of experience, then Dan is your man.  On top of doing a great job for your event, Dan will probably be one of the most genuine and nicest people you'll ever meet.
Good morning Dan,
I just wanted to extend a huge thanks to you and Buck for hosting our events earlier this month! We had a blast. Thanks for dealing with our chaos! Buck was awesome and I'm sure he was just as entertained as we were. On behalf of everyone who came, we appreciate your services!
Best,
Thank you, Dan!
Your production was flawless. Because of your efforts and Scott's, the presentation was engaging, enticing and enjoyable!
Thank you!
Let's Start a Conversation